Full Spectrum Hemp Oil for Dogs and Cats
Blossom makes it easy to safely and effectively introduce your pet to the benefits of CBD. This full spectrum oil is ultra-low in THC, while containing the full breadth of beneficial cannabinoids such as CBG, CBN and CBD.
⚠️ WARNING: This product can expose you to chemicals including Delta-9-THC, which is known to the State of California to cause reproductive harm For more information, go to www.P65Warnings.ca.gov.
Pleaes email us at cs@blossompet.com to be notified as soon as this item is back in stock.
Shipping and Returns
Free shipping over $30. Flat $5 fee otherwise.
90 day money-back guarantee
All orders ship next business day via USPS Priority
Ingredients

Full-spectrum hemp oil, hemp seed oil.
Made from 100% Colorado Hemp. Processed in Colorado.
Cannabinoid Content

CBD isn't one-size fits all, so Blossom isn't either. Below you'll find the CBD content for each formulation:

Small Dogs & Cats........ 100mg/oz | 3.33mg/mL
Medium Dogs............... 300mg/oz | 10mg/mL
Large Dogs................... 600mg/oz | 20mg/mL

Other Cannabinoids: Blossom is a full-spectrum product which means it contains all of the naturally occurring cannabinoids found in hemp. Studies have shown that CBD is more effective when combined with the full breadth of cannabinoids due to the entourage effect.

*THC content is formulated and tested to be less than 0.3% per federal standards.
Disclaimers

Safe use in pregant animals or animals intended for breeding has not been proven.
If animal's condition worsens or does not improve, stop product administration and consult your veterinarian.
For use in Dogs and Cats only.
Why we created blossom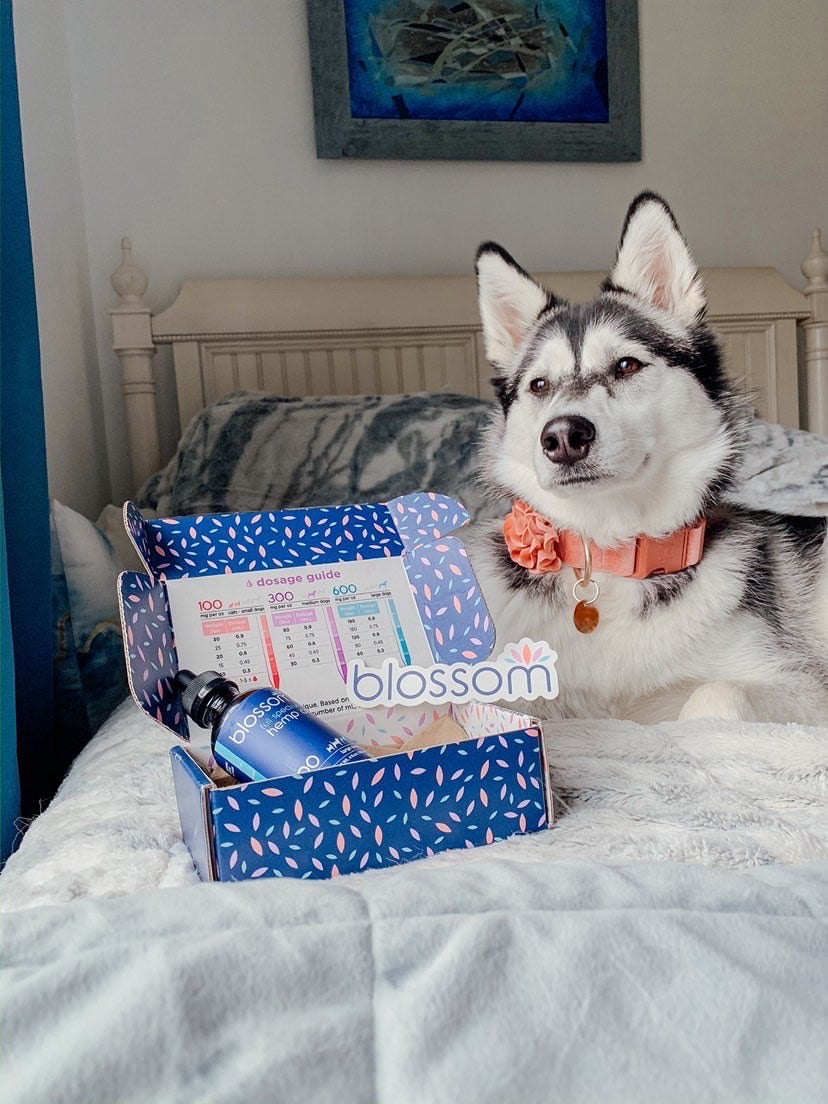 Reason #1
We believe every pet parent should have the confidence to experience the benefits of CBD.
CBD has taken the pet world by storm! Unfortunately, most pet parents are still hesitent to try because they're not sure how to use it correctly. Blossom is here to help. Through smart formulations that are based on your pet's unique needs, we've removed the guesswork so you can get the best results without any stress.
Read the full dosing guide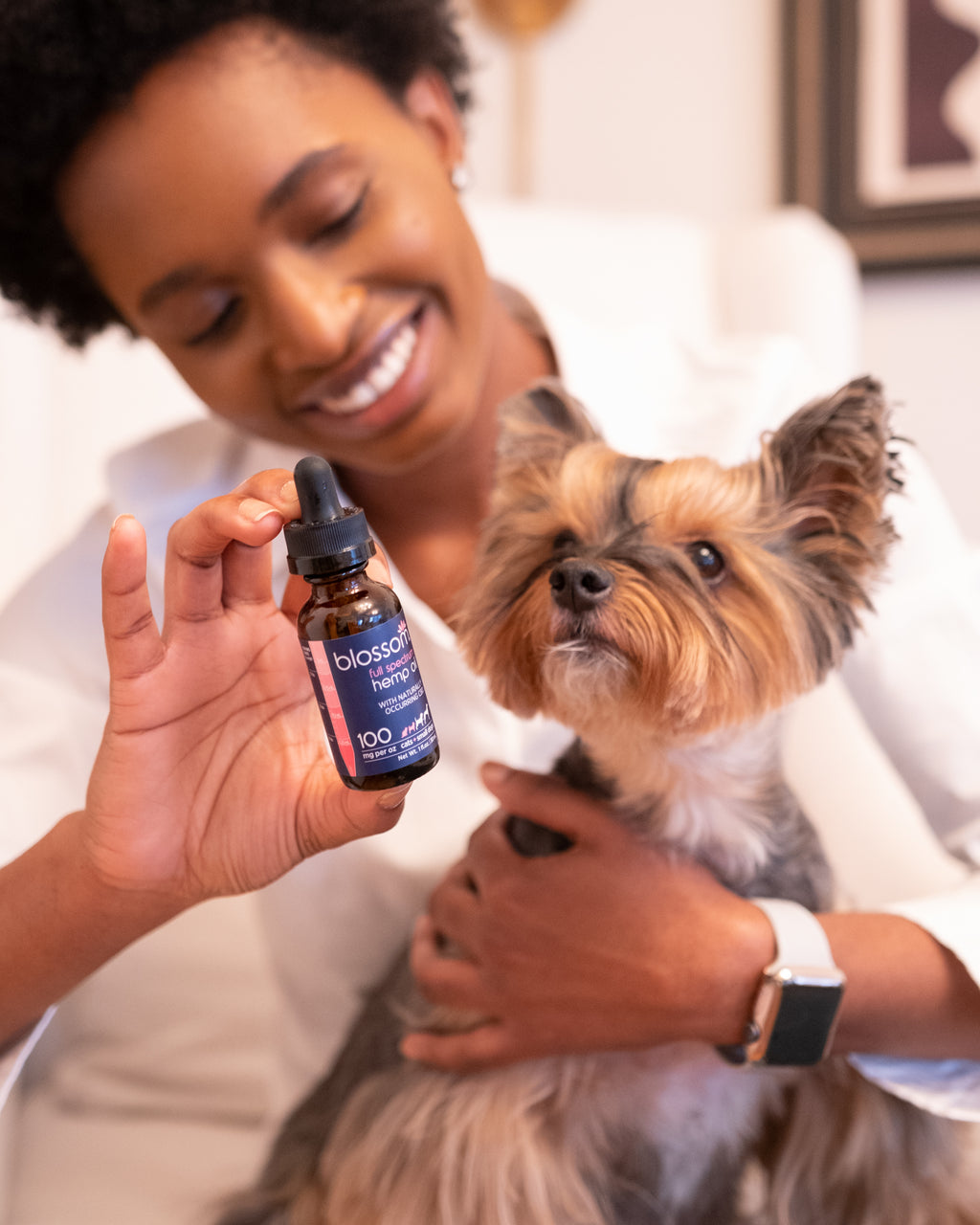 Reason #2
Transparency should come standard.
As pet parents, we know that nothing is more important than having confidence in the quality and purity of what we feed our best friends. That's why blossom's hemp is grown on a single USDA-authorized farm in Colorado, we never source from 3rd party suppliers and our raw hemp material is converted into usable CBD oil in a FDA and NASC certified faciilty. What's more, we test every single batch at a 3rd party lab and publish the results for an unrivalved level of quality assurance and transparency.
Browse our lab results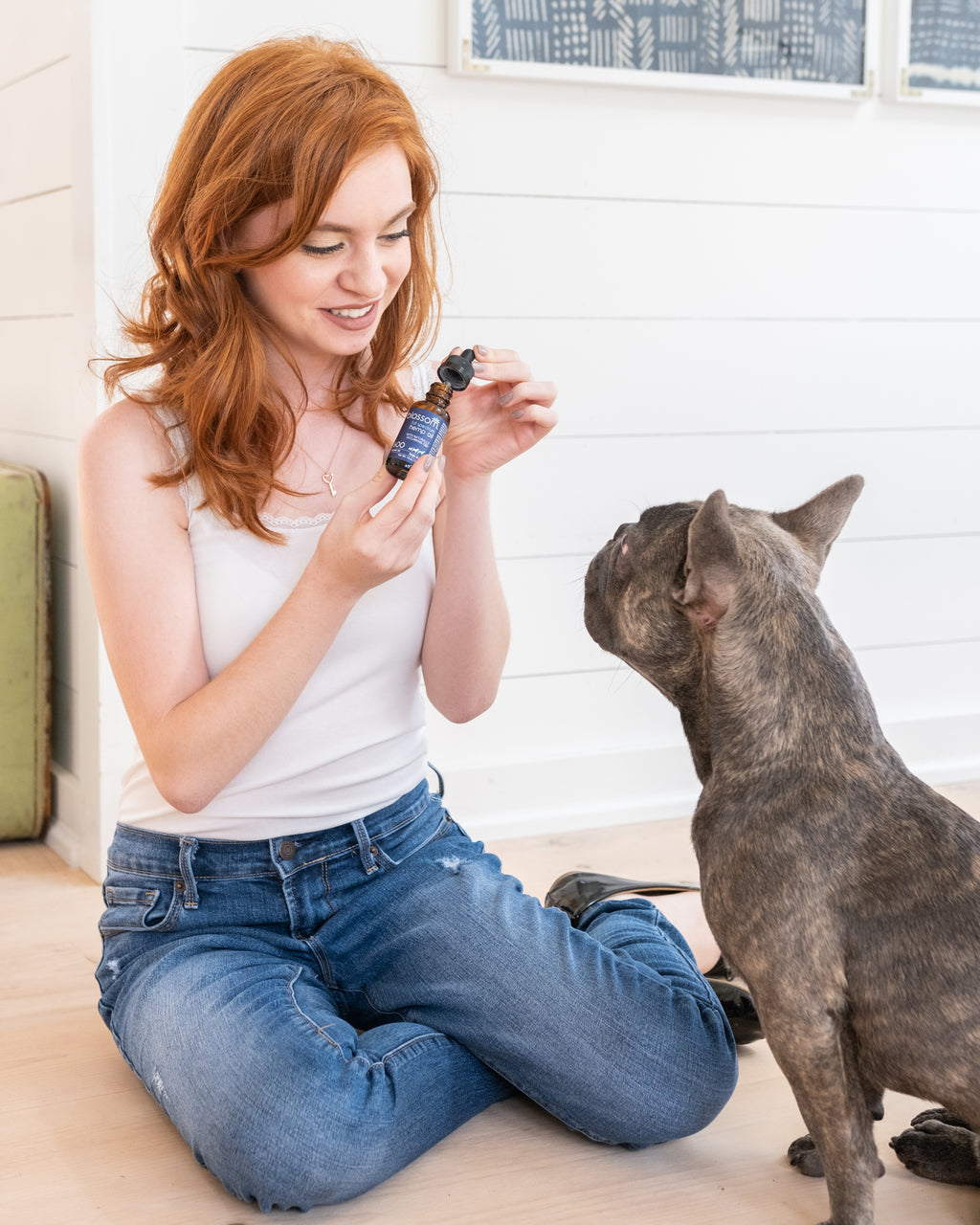 Reason #3
We believe high quality CBD should be accessable to all.
Ultra-premium CBD is expensive to produce, but we haven't let that stop us from making Blossom affordable for everyday use. Our 4oz value size bottle is the best price per milligram available anywhere. What's our secret? We don't advertise, and we're a small team built for efficiency. That means you get the highest quality product for less.

Liquid error (layout/theme.landing_page line 90): Could not find asset snippets/cookie-banner.liquid